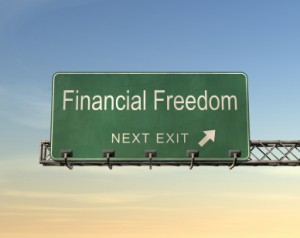 Here at BlackEconomicDevelopment.com you'll find a  place where issues related to improving the economic condition of Black people are openly discussed, along with a variety of content to spur critical thinking, positive action and immediate implementation of  workable solutions.
We're providing the forum but we also realize that these issues are too complex for any one entity to solve alone. Hopefully you'll be engaged with us as we work intelligently to address these issues. Please leave your comments on any of the posts you read on our site or contact us directly.
We encourage participation from our readers and will respond to you. We believe that "a chain is only as strong as its weakest link" and therefore by strengthening the economic capacity of the Black community, all Americans will benefit. We are also reaching out globally and connecting via other platforms both online and offline to address these serious issues and build new relationships and strategic alliances.
Today there is increasing interest in building "generational wealth" within the African American community. But as mainstream America tries to recover from "The Great Recession" — Black America continues to struggle with the ongoing economic "Silent Depression".
Few entities, organizations, or even our own government want to address the systemic problems or create programs that specifically and directly address the economic ills of Black people in America.
Interestingly many economists have argued that such an approach would actually benefit ALL Americans and lead the nation into a full recovery. Yet this approach is not pursued with government policy, seized upon by corporate leadership, or  highlighted by the mainstream media. Instead the response is the proverbial — crickets.
BlackEconomicDevelopment.com is an effort to lead, shape and create this dialogue ourselves.
There is ample non-partisan research which states that job creation, business development, and leveraging the $1.02 trillion dollars in Black consumer spending would create true and positive change in America.  We must change the way we think and act, both individually and collectively.
The alarm is ringing. Powerful evidence includes the growth of the Prison Industrial Complex. We see clear warning signs for those at the bottom of America's social and economic ladder.
As an example of a specific tool, check out the new GPSBlack.com widget you'll see featured on this site. It's the first and only nationwide mobile directory of Black-owned businesses and events. You can conveniently and quickly access thousands of Black-owned businesses from your mobile phone or computer using this tool and find the products or services that you need for business or personal use. You can even add your own business, or event listing for FREE. Please help us spread the word and increase the utilization of this unique tool by also telling your friends and associates.
One of the reasons that more dollars aren't recycling through the Black community is poor access to information about quality Black-owned businesses. Many people say they can't find them. We've taken that issue off the table with the introduction of GPSBlack.com. Also be sure to visit our strategic partners at www.iZania.com; a Black business community created to support the economic development of Black-owned businesses and to be an advocate for social issues in the Black community. 
African Americans were specifically and directly targeted to be the victims of the sub-prime lending crisis. Where's our bailout? Where's our stimulus? Where's our TARP money? More crickets. The hard act is that Black owned businesses have received less than 2% of any federal stimulus money, TARP money, or business loan programs. We're not even at the table. It seems we are still being asked to watch others dine.
This is the environment of our day and demonstrates the urgent need for our site and the information you'll find here at BlackEconomicDevelopment.com. In his seminal book, PowerNomics: The National Plan to Empower Black America, author Dr. Claud Anderson asks the question "What enables an endless stream of immigrant groups to politically, economically and socially dominate Blacks?" He goes on to state that the "callous indifference, disrespect and sometimes actual hatred that the majority society feels toward Black people are creating conditions that are dangerously parallel to those in Germany prior to the Jewish Holocaust of the 1930s and 1940s."
Dr. Anderson penned these words years before the election of  President Barack Obama and well in advance of the surge in popularity of the Tea Party. Be sure to watch him in the video, "Marketing and the Black Consumer" which you'll find featured here on our site and can also be purchased.
BlackEconomicDevelopment.com recognizes that it's time for Black people to stand up and do for self – regardless of what any other group feels. We intend to exercise our will. Bring the solutions to the table. Provide the resources to improve our condition by working  together with other like-minded individuals, organizations, and companies. We believe that we will take back our communities. We can employ ourselves. We shall work together. We can raise our collective consciousness. We must think globally. We will act locally. And we shall continue to creatively use technology as an empowering tool to change our condition.
It's not easy.
But it's time to act out of love – not hate.
Time to market ourselves to ourselves.
Time to know our value. Fully recognize our own contributions to the global society and to build wealth for future generations. It's truly time for
Black Economic Development
.
Are you with us? Then we welcome YOU to our global network!
Let's go!