Economics is generally defined as the social science that studies the production, distribution, and consumption of goods and services. In his seminal book, "Blueprint for Black Power" Dr. Amos Wilson says "economic destiny determines biological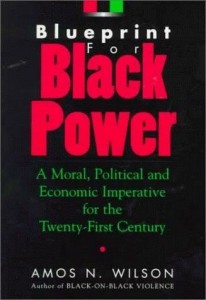 destiny." White treatment of African Americans despite a myriad of theories explaining White behavior, ultimately rests on the fact that they can. They possess the power to do so. Such a power differential must be neutralized if Blacks are to prosper in the 21st century.
Another African scholar, Dr. Claud Anderson adds "the new orientation for Black America, within the framework of a national plan, is the practice of group economics. The primary goal of practicing group economics is to draw wealth, income and other resources into Black communities and to make them more economically self-sufficient and competitive. The practice of group economics is not new. Black entrepreneurs will need some competitive advantages ad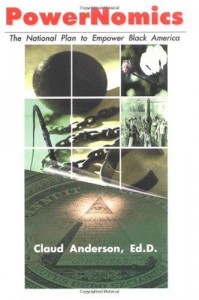 ds Dr. Anderson.
Black people are 400 years behind the majority society and various ethnic groups in structuring their own economy. It is time for Blacks to adopt this evolved economic orientation.
Our orientation must be built on understanding the cycle of wealth production and getting ahead of the curve – not following it.
African Americans earned a take-home salary of nearly $950 billion yearly (2009), not to mention the billions they generate in productivity increase and profits for their employers. Sadly, less than 5% of this income is returned to the communities where many African Americans live. Thus they are rundown, impoverished, and are easy prey for those who would exploit the weak in society.
But viewed as a nation, the African American  economy would rank in the top 15 of the approximately 200 nations in the world! African Americans possess enormous potential, creativity, and compassion. These advantages must be utilized to build social, political and economic power. Professor Wilson argued that were the African American community to see itself as indeed a defacto nation, then its scourges of poverty, dis-employment, crime, mis-education, wanton consumerism, alienated/deficit spending, mis-leadership and powerlessness would be drastically reduced, if not eliminated.